Contact Info
Sprick Roofing Co., Inc.
Lisa Sprick
115 NE Walnut Blvd
Corvallis, OR 97330-4258
Phone: 541-752-2590
Contact Form
Visit our Website
Services
Re-Roofing
Repairs
Roof Cleaning
Moss Removal
Leaf & Debris Removal
Maintenance-Residential & Commercial
Hours of Operation
Monday-Friday: 8:00AM-5:00PM
About Us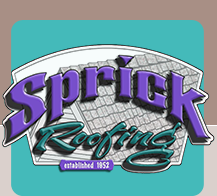 59 Years of Quality Service
We are factory trained to install a wide variety of roofing materials and accessories for most building specifications & designs.
We remain committed to continually educating our employees regarding the industry's best practices as they pertain to craftsmanship, safety, and the latest product offerings and technology. In doing so, we remain a leader in providing the highest quality roofing services and materials possible.
Ruby, the official greeter and the Sprick's devoted Golden Retriever, will give you a warm welcome when you enter the office. She is happy to let you adore her anytime in person, but for a "quick fix" visit Ruby's Web Page!